ONLY TOGETHER CAN WE STOP HARASSMENT AND DISCRIMINATION IN THE BEVERAGE INDUSTRY
Our campaign is all about how, when we all take action, we can put a full stop to harassment and discrimination.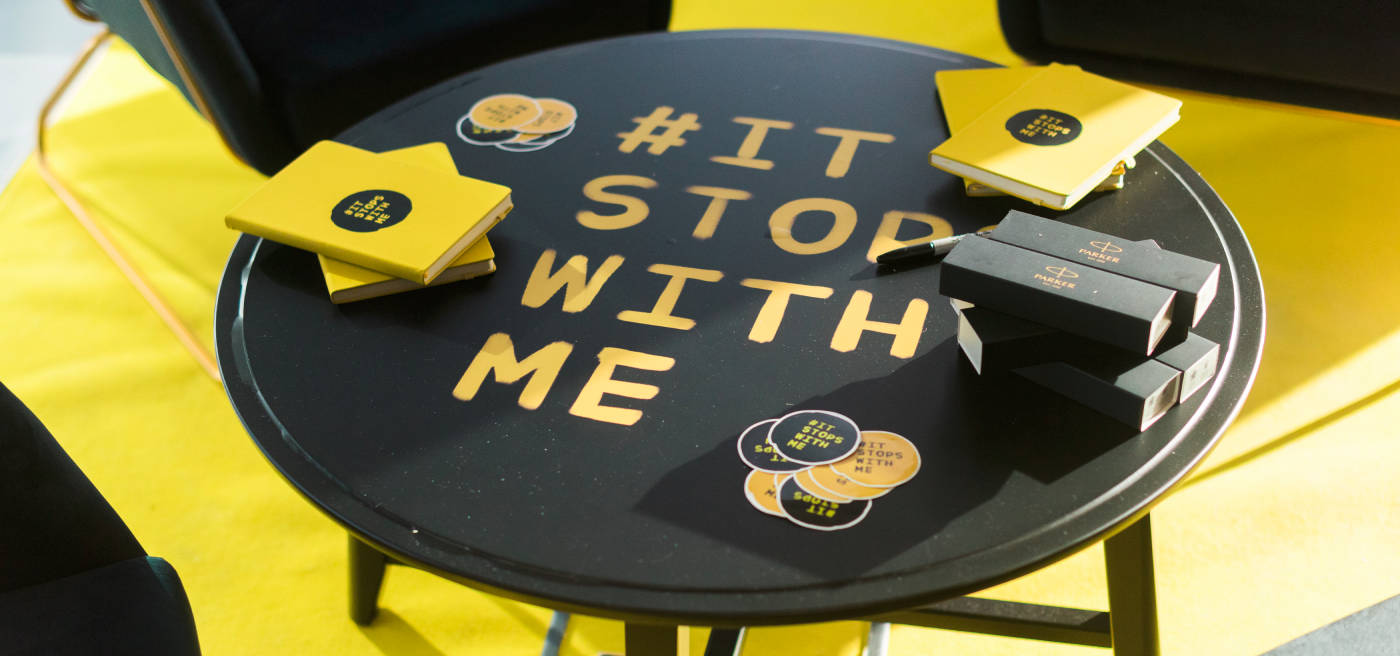 WHAT EXACTLY IS HARASSMENT AND DISCRIMINATION?
It is important to clarify what we mean by harassment and discrimination before we can all come together to call it out.
HARASSMENT
Includes all INAPPROPRIATE CONDUCT that creates a disrespectful, intimidating, hostile, degrading or offensive environment.
DISCRIMINATION
The unfair DENIAL OF EQUAL TREATMENT based on characteristics such as race, gender, religion, sexual orientation, nationality or disability.
SEXUAL
HARASSMENT
Includes unwelcome. SEXUAL ADVANCES, REQUESTS FOR SEXUAL FAVOURS, and other verbal or physical conduct of a sexual nature.
THIS STOPS TODAY
We want our industry to come together to stop harassment and discrimination.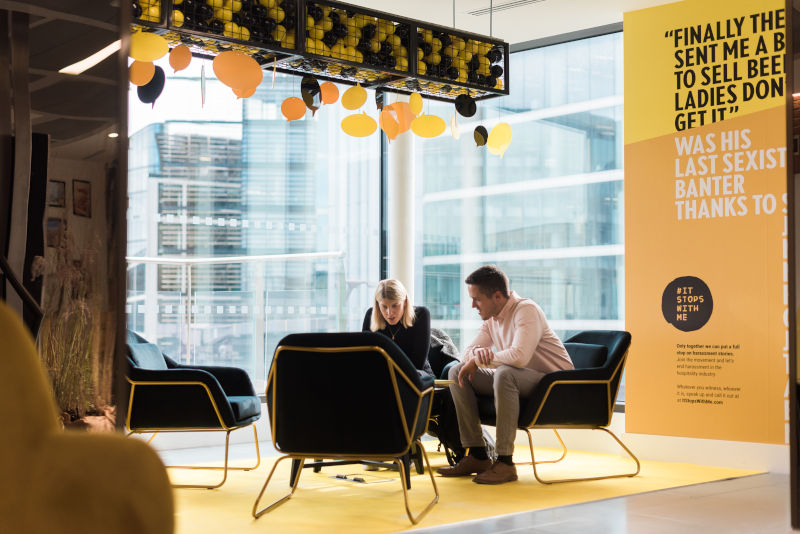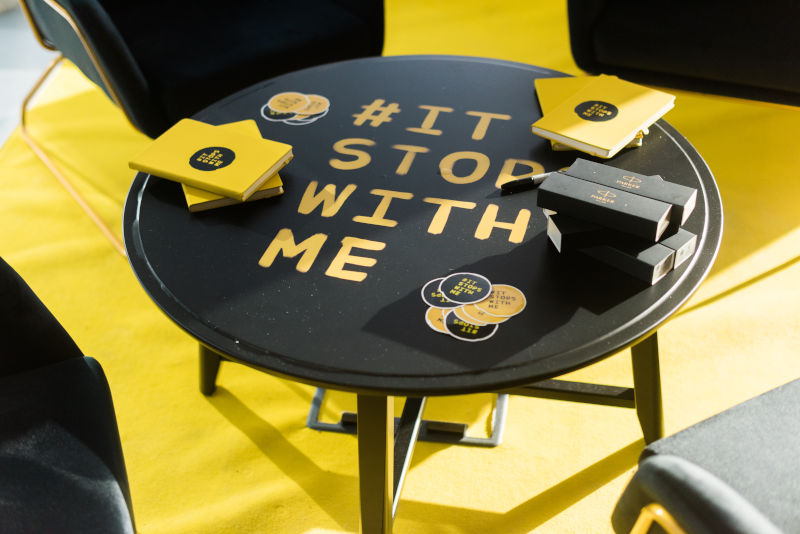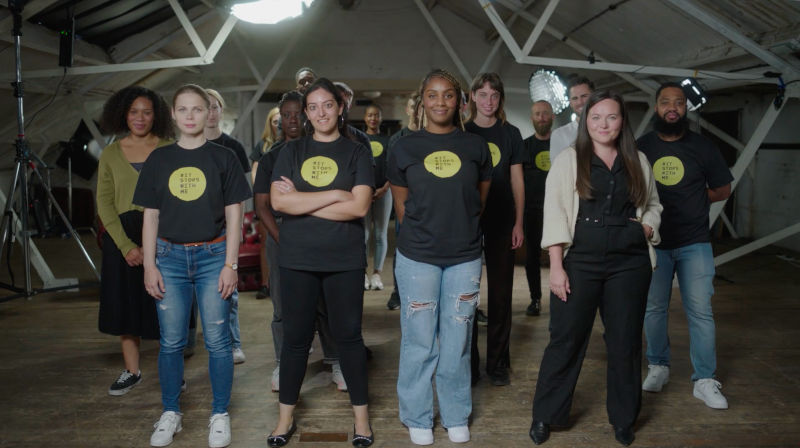 REAL CASES OF HARASSMENT AND DISCRIMINATION
If you go out with me, I'll make sure to order more beers from your portfolio.
Quid pro quo sexual harassement. 'THIS FOR THAT' in which this person will offer a perk in exchange for a sexual favour.
Can you send a white sales representative instead?
This person is discriminating against a person because of their ETHNICITY and making STEREOTYPICAL ASSUMPTIONS about them
Why are they sending me such a drama queen. I'd rather work with a straight guy!
This person is making DISCRIMINATORY REMARK ABOUT SOMEBODY'S SEXUALITY and insinuating that they cannot work with the person due to a personal characteristic.
Women shouldn't be selling beer. It's a man's game!
This person is making is discriminating against a person because of their gender. The customer is insinuating that the person ISN'T CAPABLE DUE TO A PERSONAL CHARACTERISTIC.
I can't believe he can't speak Dutch properly. It's disgusting. He should just go back where he came from!
This person is making a RACIST REMARK about someone. This falls under a racial slur which constitutes discrimination.
OUR VIRTUAL PLEDGE WALL
Employees from these companies have already signed our pledge to share their support for ending harassment and discrimination in the beverage industry.
Other employees signed the pledge
Employees from these additional companies have already signed the pledge.
AB InBev
Nestle
BrewDog
Carlsberg Marston's Brewing Company
CCEP
Arla
Yoplait Uk
Budweiser Brewing Group
Essity
Amazon
Verizon UK
Mondelez
IGD
GroceryAid
Unilever
CPC Foods
Mars UK
Arla Sweden
Jacobs Douwe Egberts
Danone UK
Nichols Plc
Tesco Mobile
Kepak
BBG
Miss
NWTC
Barrows Global
Trinity
Weetabix
Janssen UK
Premier Foods
Shs
Premier Foods Stoke
ABinBev
Accenture
Organix Brands Ltd
na
Tester
Jolson coors
Nightcap Plc
Otter Brewery Ltd
Caleño Drinks
International Breweries Plc
Diageo
CMBC
Ramshead LTD
Cask And Stillage Ltd
British Institute of Innkeeping (BII)
Anchor Head Hotel (Leisureplex Hotels)
First Entertainment Limited
Champers Wholesale
The Chambers Folkestone
Primo Drinks
Unitas Wholesale
Sub-Line Consulting Ltd
The Strait and Narrow
Brewers Arms
Mike P
Revolution Bars Group plc
Diageo GB
Lookers
Inn Express
Inn Express ltd
Glamorgan Brewing
Swallow Drinks
LWC Drinks
BAY DRINKS HROUP
WILDS PREMIER DRINKS
Dayla Drinks
lacons brewery
Bliss Wholesale Ltd
Venus Wine & Spirit Merchants PLC
Small Beer LTD
The Fourth Angel
Worldewide Beers
Tolchards
Bartons group
T & JT Bartons
Unity Wines
Glamorgan Brewing Company
Hops and barley
Hops & Barley
Randalls ltd
Bidfood
Lapham